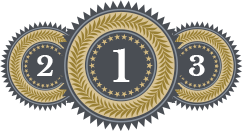 Artie Shimek was born in San Diego, California and as a young child, moved to Pensacola, Florida with his family.  In 1981, he graduated from Florida State University with a BS degree in Finance.
After college, Artie moved to Birmingham, Alabama to attend Cumberland Law School at Sanford University.  In 1984, Artie received his Juris Doctorate  from Cumberland.  During his time at Cumberland, he was a member of the American Journal of Trial Advocacy, and interned as a prosecutor for the State Attorneys Office in Connecuh County, Alabama.
He has dedicated the last 28 years exclusively to representing injured victims in the Escambia, Santa Rosa, Okaloosa and Walton Counties.
Professional & Civic Involvement
Professional Associations and Memberships 
Florida Bar Association
Florida Justice Association, Eagle member
Florida State Supreme Court
U.S. Federal District Court – Northern District of Florida
 U.S.Federal Court of Appeals, 11th Circuit
United States Supreme Court
Civic and Community Involvement 
ARC Gateway of Northwest Florida, Foundation Member, Former President
Escambia County School Board Hearing Officer
Global Learning Academy, Class Sponsor
AREAS OF PRACTICE
Pedestrian & Bicycle Accidents
What makes me qualified?
As a Personal Injury Attorney I have seen just about every kind of accident case imaginable. For 32 years I have represented injured victims and their families, and only injured victims and their families. Through all of it, I understand the work that has to take place for a client to have a chance for a successful outcome. I have surrounded myself with a staff of people that never have a bad day when it comes to supporting our clients. Your injuries and the accidents you were in, are serious, and we are serious about getting you the most compensation for your injuries as possible. Years of experience, Years of negotiating and trials, Years of handling the Insurance Companies, but most importantly, our commitment to you, that we will never take your case for granted. That's what Insurance Companies do and that is why we fight so hard.

Video Script for Hearing Impaired
We feel our video script is that important, we have added it here for the Hearing Impaired
Insurance Companies want you to believe that all trial lawyers care about is the money. They're right! It is all about the Money. It takes money to rebuild a life shattered by a car accident. It takes money to put kids through college when their father dies in a car wreck. This time, the Insurance Companies are telling you the truth. I'm Artie Shimek. For 24 years (over 32 now) I've been handling Serious Injury and Death Cases. Money for the Victims is what the Fight is all About. Don't Settle for anything Less.
"Money for the Victims is What the Fight is all About.. Don't Settle for Anything Less"
-RSW